---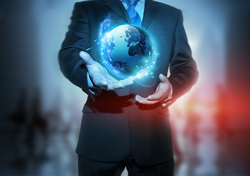 Securing all things vital to you or your organization's livelihood has grown into a paradigm beyond one of "value added;" it has become an essential element of absolute survivability in the modern world.

K-SEC specializes in deep layered levels of holistic inspection and investigations within the realm of all modern security disciplines. We deploy in-house threat reduction and infiltration teCams, critical review specialists, and managerial program highly qualified experts specializing in administrative tactical/strategic improvement processes, via short term and long term resolution planning methodologies.


---
---
Software & Information System Operations Strategies and Consultation Efforts



Our specialists are capable of conducting an initial capabilities review of your organization and tailoring a strategy to your needs and budget. Basic services include:
- Software acquisition, implementation, and best practices
- Employee practical critique and best practice cultural change management implementation



Personnel Security and Operational Privacy Protection Practices



We spend great efforts in consulting with your leadership to aid in your organization's goals towards improving personnel security practices to protect as internal and external corporate intelligence and espionage threats; and additionally, implementing standards of monitoring to ensure that trustworthy, reliable, and loyal personnel perform on your key proprietary teams.

Network Intrusion Defense, Monitoring, Detection, & Incident Response Implimintations

Our network cyber specialists can evaluate your current network and access privilege status and offer options for implementing network taps and traffic sniffing for real-time traffic analysis and network defense. Network anomaly, signature, and stratified defense processes in conjunction with certified experts can add immense value to protecting your trade secrets and other vital internal data.